A pond filtration system can be a great way to keep the ecosystem in your pond clean and healthy. Knowing the different characteristics of your pond will help you decide on the best pond filter for your needs. Here are a few tips on what to look for in a pond filter system and a few reviews to help you start shopping.
Best Pond Filters in 2020
Don't get overwhelmed when you are shopping for a pond filter system. Even though there are many types and brands of systems, all you need to do is figure out which features you need for your particular pond.
When you start shopping for a pond filter system, there are many factors to consider. The most important are the volume of your pond and the rate of flow, which is half that of the volume so that you can look for a filtration system that will be adequate for your needs.
Once this has been determined, you can decide what other features you would prefer including having it above or below the water line and how the filtration system filters out debris. Finally, it is also important to read some reviews to choose one of the best pond filters.
1. OASE BioSmart – Best Large Pond Filter
Ideal for medium sized ponds or ponds that have an average size fish load, OASE BioSmart gravity filters features a multi-stage biological and mechanical filtration system. Although it is a compact package, OASE BioSmart channels water through a series of filter foams creating an environment of beneficial bacteria. This process also converts harmful nitrites and ammonia to nitrates that will support any plant life that you have in the pond.
OASE BioSmart filters are filled with a filtration capacity and several features like a built-in cleaning mechanism and water temperature gauge. In relation to its size, this high surface area filter foam gives you excellent s biological filtration capabilities, this is a good choice for small ponds with a low fish load.
OASE BioSmart filter is very user-friendly with its cleaning indicator and sludge drain feature. It also works in specific zones that help to encourage the settlement of the beneficial bacteria.
It is recommended for use with the AquaMax eco-premium 2000 pumps or the AquaMax eco-classic 1900 or AquaMax eco-premium 2000 pumps, and it is designed for ponds that hold up to 10000 gallons.
Manufacturer Pond Size Recommendations
| | BioSmart 5000 | BioSmart 10000 |
| --- | --- | --- |
| Max Pond Size (No Fish) | 5000 Gal | 10000 Gal |
| Max Pond Size (Small Fish) | 2500 Gal | 5000 Gal |
| Max Pond Size (Koi) | 1250 Gal | 2500 Gal |
Final Words
For a user-friendly filter option, OASE BioSmart filter comes with both a sludge drain feature and a cleaning indicator. With the built-in cleaning mechanism and the temperature gauge, OASE BioSmart is full of features to keep your pond healthy and clean.
Pros
Has the best maximum pond size on our list
Has an automatic cleaning system
Has a temperature gauge
Cons
The outtake is a little flimsy and will pop off and leak
Need to provide your own connections for the outflow
OASE is one of the few brands on our list that not only specializes in aquatic products, but places an extra focus on the filtration and pump segment of that market. While OASE makes it a point that their products have the delicate ecosystem of aquatic biomes accounted for, their products simply incorporate that information into their design rather than let that information lead their design.
Ultimately, this means that the OASE brand lineups will be far better for the water than it is for the fish. This is not to suggest that OASE products are not great for fish ponds as well, but they are definitely more focused on the pond as a complete biome than they are the animal residents within.
With that in mind, the UVC 700 offers a decent all-in-one system at a fairly reasonable cost. In fact, for an all-in-one system, this may be the best deal around.
That being said, there are some strict limitations in regards to when this pond filter is appropriate. Specifically, you will only want to use this filtration system for a fairly small pond. At 700 gallons total, this is the third smallest pond filter on our list. However, that limitation is only compounded by the pump that is included. While the included pump definitely adds to the value of this pond filter, it is also fairly weak and only produces 250 GPH – the lowest flow rate out of any product we reviewed.
In fact, the flow rate of the UVC 700 is so low that it makes the supposed "waterfall" feature of the pond filter all but useless.
Granted, this feature is little more than decoration, but it is still disappointing that one of the selling points turns out to be misleading to downright inaccurate. That being said, the trickling drip that the "waterfall" actually still performs the function of oxygenating the water that it filters.
OASE UVC-series Introduction
Pros
Has a UV clarifier
Is an inexpensive pond filter
Pump is included with the pond filter
Cons
Only suitable for a small pond
Has the lowest flow rate
Not powerful enough for the fountain setting
TetraPond is one of the few brands on our list that actually got into the water gardening business from the inside out. By that, we mean that instead of focusing on the water itself, TetraPond originated as a company designed to provide products focused on fish. The parent company, Tetra, actually got its start almost half a century ago by innovating the fish food market when its founder, Dr. Ulrich Baensch from Germany, innovated the flake fish food that is most commonly used today.
From those humbler beginnings, Tetra Werke branched out into three distinct market niches: fish, reptiles, and ponds. As such, it should come as little surprise that the TetraPond utilizes a number of features designed to make your pond not only clear but more habitable to the scaled denizens of your water garden. Two aspects of the Bio-Active specifically accomplish this task.
First, the Bio-Active uses a mechanical filtration that involves the combination of filters with bio-active media. This media is really just a mixture of bacteria and other microorganisms that take ammonia and other pollutants and turns them into relative nitrates which in turn feed the aquatic plant life in your pond. Once the water has been cleansed of non-living and chemical pollutants, it is then sent up a central chamber where a powerful UV bulb sterilizes and kills single-celled algae. The dead algae then clumps at another stage of the filter where you can backflush them out safely.
Though, you will actually need to provide a number of additional components for this to work properly. For one, this pond filter does not come with its own pump. While that is not necessarily uncommon for high-end pond filters, it does present a bit of an issue with this one in particular. This is because the TetraPond Bio-Active features the largest flow rate range. At a minimum of 2500 GPH and a maximum of 4500 GPH, the pump you purchase to power this pond filter will need to be fairly powerful.
Pros
Has a good maximum pond size
Has the highest flow rate we reviewed
Has a UV clarifier
Overall good quality parts
Easy to install
Cons
Pond filter requires a separate pump
Flush port requires additional filter or line
Leakage and open flush port require water refilling
Best Choice Products, of BCP for short, is definitely the least likely brand to appear on our list. Founded a little more than a decade ago, the brand started by selling budget pool tables wholesale. Since expanding, BCP does not specialize in any product related either to fish or water garden care. In fact, BCP is one of the few brands we reviewed that does not provide any kind of specialization at all, instead preferring to rely on a broad net of markets that include nearly every conceivable consumer product.
That said, it is a bit surprising that the BCP pond filter performs as well as it does since fish and water gardens often require a fair degree of specialized knowledge to ensure a strong and balanced ecosystem. That being said, the BCP is not without its faults, and the lack of specialization has definitely led to a product which is far less convenient than many of the other options on our list – though not necessarily less effective.
In terms of where the BCP excels, this is a good choice for a pond filter with Koi fish. This is due to a combination of the flow rate that the BCP can use and its cleaning capacity.
At 4000 GPH, this is one of the fastest cleaning filters we saw. Moreover, this filter is rated for a 2,500-gallon pond. While that is a medium sized pond, Koi actually do better in ponds that are at least 1 1/2 meters deep. In all, this pond filter would easily be able to handle the better depth of 2 meters while still providing 2m x 2m in width and length.
Unfortunately, the inconveniences of the BCP pond filter will add time and energy to its maintenance as the filtration system itself does not always work exactly as advertised – though it is not known for breaking. Specifically, the backflushing feature of this pond filter is little more than lip service. If you actually want to clean the filters properly, you will have to disassemble the BCP and then reassemble it again.
Pros
Features an excellent flow rate
Has a UV clarifier
Is fairly inexpensive
Cons
The electronics are not durable at all
Flush port leaks and requires additional line
Fragile and time consuming to clean
5. Pond Boss FM002P – Best All in One Pond Filter
Pond Boss FM002P includes an eco-friendly water kit that includes the nozzle and pump, plus it is energy efficient, quiet, and good for the earth. When you purchase this kit, you save money instead of purchasing the pump, filter, and nozzle separately. It runs on a single cord and is good for ponds that are 500 gallons or less.
Pond Boss FM002P specializes in energy efficient and innovative water gardening products so that you can maintain, create, and enhance your own pond. It is a durable and eco-friendly option that operates quietly in your yard.
Final Verdict
Pond Boss FM002P Filter Kit with Pump is an eco-friendly option that is quiet and energy efficient.
This is an innovate garden product that lets you enhance your pond area.
Pros
Fountain is perfect for aeration and has a nice relaxing sound
Great product for the price
Gives you crystal clear water
Cons
Base is too light in the water and has to be weighted down
Fountain head is not variable
When you want to keep your pond clear and free of algae, TetraPond GreenFree UV Clarifiers is worth checking out. It uses an ultraviolet light that will kill suspended green algae as it is pushed into the clarifier, the UV light gets rid of the reproductive capability of single-celled algae. The dead algae clump together and are pumped out of the clarifier and removed by your tank's filtration system.
Your pond can be free of algae in five days when you use the Tetra UV Clarifiers, and it will make your pond completely free of algae long term. The TetraPond UV Clarifiers are durable, easy to install, and easy to conceal and they are designed for use in ponds up to 8800 gallons.
In conclusion
The TetraPond UV Clarifiers can get your pond free of algae in about five days.
The UV light works to remove the reproductive ability of the single-celled algae in your pond to make it cleaner and healthier. Plus it is durable and easy to install.
Pros
Reasonably priced
Hooks up easily
Kills algae within days
Cons
Some problems adapting the hoses to work
Needs fairly low flow rate to be effective
7. Jebao Pu-36 – Best Pond UV Filter
If you are looking for a filtration system that features a UV Light, the Jebao Pu-36 works to kill single celled organisms like viruses and waterborne bacteria. Also used to kill protozoa and fungi, the sterilizer is used to control algae and is recommended for ponds as well as fresh and saltwater systems.
It is equipped with an ultraviolet lamp that gives off a germicidal ray that will disrupt or alter the RNA or DNA of bacteria, protozoa, and algae. Jebao Pu-36 can be either installed horizontally or vertically, and it is best to place your UV sterilizer after you have placed your filter.
Final Verdict
Jebao Pu-36 Sterilizer kills and alters single-celled organism like bacteria and viruses. The ultraviolet lamp will help to control the algae in your pond and works in fresh or saltwater systems as well.
Pros
Has a great UV light for the price
Works well for small ponds
Easy to install and works better than expected
Cons
Takes a long time to clean larger ponds
Some problems with replacement bulbs
8. Fish Mate 1000PUV – Best Pond Filter for Small Pond
For small pond owners, the Fish Mate 1000PUV is a good option to keep your pond clean and clear. It uses a combination of UV and biological filtration for crystal clear water up to 1000 gallons.
This is an easy to install system that can be placed above or below the waterline. It is also easy to maintain.
Conclusion
Check out Fish Mate 1000PUV Pond Filter for an easy to install system that works both above and below your pond's waterline. This is an easy to maintain system that includes both biological and UV filtration for clear water.
Pros
Very easy to install and hide
Pond will be crystal clear within a week
Easy to clean, perfect for a small pond
Cons
Some problems with leaking
For ponds between 250 and 500 gallons, the Tetra Pond FK5 Filtration Fountain Kit is a great choice. It also added features to your pond with three fountain heads that include spray, frothy, and bell pattern. The fountain heads include a swivel adjuster and diverter assembly.
This is a Submersible filter that reduces fountain and pump clogging while keeping the pond clean. It also includes a fine and coarse pad, plus fitting and tubing for the pump connection. The submersible pump can drive 325 gallons per hour.
Final Verdict
For small ponds, the TetraPond Filtration Fountain Kit will not only keep your pond clean, but it comes with three fountain heads to choose from. It also has a submersible filter that helps to reduce pump and fountain clogging.
Pros
Easy to put in the pond once it is assembled
Great all in one solution
Filter works well, easy to clean
Cons
Takes a little while to balance correctly
Assembly can be confusing
10. Jebao CF-10 – Best External Pond Filter
If you have a natural pond, you should check out Jebao CF-10 pressure filter. It comes with a backwash facility, cleaning indicator, and an integrated 13-watt UVC, plus a UVC viewing window. Jebao CF-10 uses both mechanical and biological filtration and is a good choice for ponds up to 1000 gallons.
The mechanical filtration uses two foam discs that collect various sizes of debris and encourages the grown of beneficial bacteria to help break down harmful pollutants. The biological filtration has a habitat for the beneficial bacteria to grow, so it can turn the ammonia and nitrite toxins into useful nitrates that are good for a healthy pond environment. The UV lamp then kills and clumps together the algae spores so that they can be removed.
This effective filter uses a UV penetration Quartz glass tube for the water to pass through under the UV lamp allowing the penetration of the UV rays to be effective. It helps to keep water closer to the UV lamp to maximize the UV efficiency.
It is recommended to use with pond pumps that have the capability to pump between 850 to 1320 gallons of water per hour.
To sum up
If you are interested in a little more high tech UV filtration, Jebao CF-10 Pressurized Pond Bio Filter uses special UV penetration Quartz glass to make the UV rays more effective. The UV lamp helps to remove algae from your pond for a more healthy environment.
Pros
For the money, it is a great UV filter
Very simple to put, keeps the water crystal clear
Backwash features is great
Cons
Materials seems cheap
Need to buy a size larger than what it says for your water capacity
Best Pond Filters – Buyer's Guide
The purpose of a pond filtration system is to balance and clean your pond's ecosystem. There are a couple of different types, so you need to know the special characteristics of your pond and how each of these types of systems will work for you.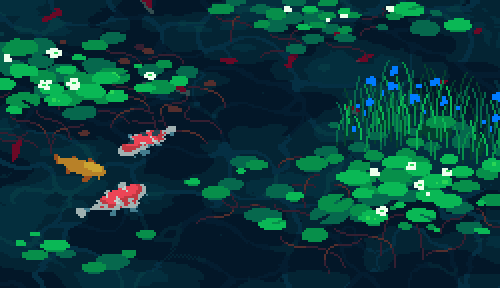 The reason for a filtration system is to get rid of dirt, sewage, and biological waste.
As these things constantly accumulate in your system, they can ultimately harm the environment in your pond and possibly your fish.
The filter will pull out any materials that are harmful to your fish from your dirty pond water and then release the clean water back into your pond.
Pond Filter Types
In-pond Sponge Filter. Used for smaller ponds that are 500 gallons or less, this filter is attached to a pump and may use an extra bio-chamber to guarantee cleaning.
Skimmer. This filter catches large debris before it even has a chance to rot at the bottom of the pond. It draws water from the pond so that it can catch large waste pieces by drawing them into the filter. This is a good filter for either larger or smaller pond.
Pressure Filter. This mechanical filter will force water to move through a sponge that acts as a debris trap to remove dirt and particles. This type of filter can be placed either above or below the waterline, and it is good for ponds that are about 5000 gallons.
UV Sterilizers. This is technically not a water filter and is often called a clarifier. The purpose of a sterilizer is to kill organic particles by altering their cellular structure. These microorganisms include algae, viruses, bacteria, and fungi.
Waterfall Filters. This is a mechanical filter that uses mesh, balls, or ceramic beads to filter out harmful substances. It is placed over the water and is ideal for ponds that have 1000 gallons or less.
Benefits of a Pond Filter
Clear water. One of the best benefits is just clear water so that you can see your fish and have a beautiful, clean addition to your yard.
Balance. While the system cleans out the pond, it also improves the balance of bacteria in the pond. When you add fish to your pond, it increases the bacteria life cycle, so to keep everything healthy, it is important to find a good balance between bacteria and nutrients. This type of balance can only be maintained with a biological filtration system.
Additional Features. Some filter kits will come with a waterfall or fountain feature which can be a nice visual addition to your pond while helping to increase the aeration of the water.
Features of a Pond Filter
Submersible or External
A pond filter can be placed above or below waterline depending on personal preferences.
A submersible can be hidden in your pond landscape underwater, but they will require more cleaning over time.
Above ground filters can take away from your landscaping, but they are easier to maintain since they are easier to reach.
Filter Volume
Your main consideration when choosing a filter should be the number of fish you have and your pond size. The more fish you have, the more bacteria will accumulate. The larger the pond you have will also affect what type of filter to purchase, so make sure to check and see what size pond the filtration system you are considering is capable of cleaning to get the right amount of filtration in your pond.
Filtration Type
Three types of filtration systems including biological, mechanical, and chemical. Most ponds will not use a chemical filter, so you are more likely to see the mechanical and biological, with some of the more modern systems even combining the two.
Mechanical systems are good for both small and large pieces of debris, plus it keeps the water clear by catching all of the awful dirt that gets caught in your pond over time. A biological filtration system helps to keep a good balance in your pond water so your fish have a healthy environment to live in.
If your pond is contaminated with pollutants, a chemical filtration system is essential for ponds where there is a risk of chemical pollution, but it is not necessary for most ponds.
UV Clarification
UV clarification uses a strong UV light in your water intake pipe to make algae clump together in large pieces. These large clumps will get caught easily in a mechanical filtration system keeping your pond cleaner.
Frequently Asked Questions about Pond Filters
Which Pond Filter do I need?
Best Required Accessories
Conclusion
The best pond filter you can purchase is the one that matches the needs of your ponds. Making sure to assess your pond and get the right volume amount is important in choosing a good pond filter system. It is important to read reviews and choose the system that will give you a clean and healthy pond that will let your pond ecosystem thrive.